It's not a straight copy though. Look at that thing: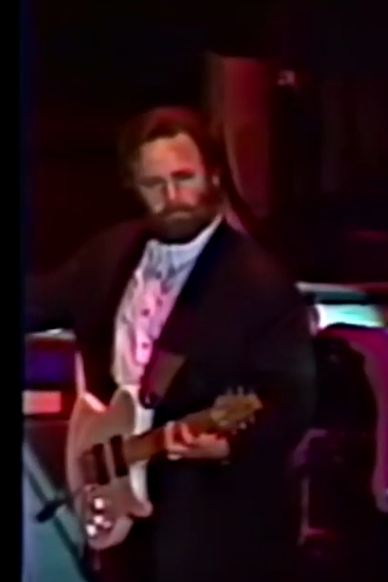 Are those Humbuckers? The head and obviously the rear body are very different to a Tele.
The headstock looks exactly like my Westone Thunder 1-A (Japanese guitar made in the 80s) which has humbuckers, though all those models had the volume and tone knobs in a straight line.
I was browsing around
https://westoneguitars.net/guitars/
to see if I could spot anything similar. The Prestige Series
https://westoneguitars.net/guitars/prestige-series/
seems closest, though the colours don't match the model Carl is playing, though I can't easily tell whether the models from other years match. Their 1984 catalog shows this :
.
Wiggy.